This interview with Taylor Hyatt

, a disability rights activist, was orginally published in a resource called Life Together: Disability and Belonging in the Church. Reprinted with permission.
Q. Why is Christian witness/Church teaching on human dignity important for disabled people in particular?
A. As I wrote in a book review last year, longing for "an infinite, unfailing, ever-present love [drew] me to Christ." Society is full of structural, procedural and attitudinal barriers. Misconceptions surrounding disability may cause nondisabled people to reject, ignore, dismiss, or abandon those who do not quite fit "the norm."
Let's just say that even at 13, I had already seen enough. Was there some place – or Someone – who could offer the consistency and love I needed, and who would not one day tire of me or find me "too much?"
Christ is the One who gives us our worth, which cannot be taken away. Each of us is made by God to be unique, unrepeatable, and beloved. As all of us who know the Lord eventually find out, He is the One who most accepts us in our mess, our littleness, our brokenness.
Whether these things are rooted in sin or not – maybe they just…are, with no moral value or imperative attached! – God's love and grace can meet us there. Jesus did not come for those who have it all together and want to rescue themselves. He desires to come close to us because of our need.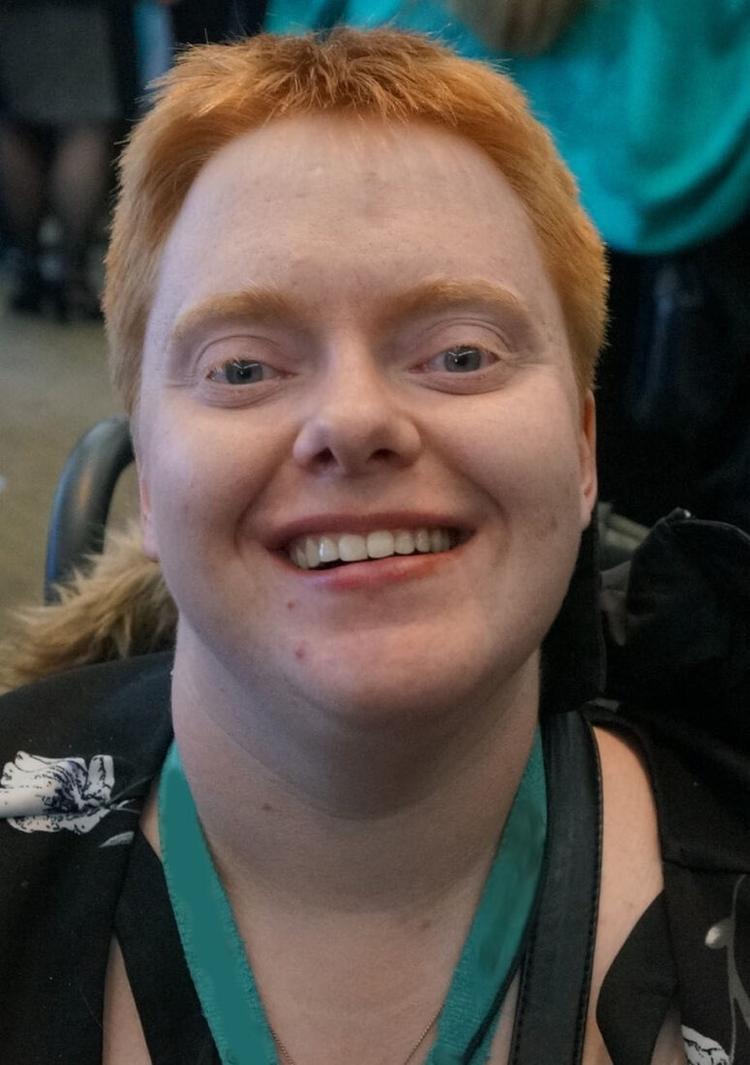 Over the summer, I had been praying about my neurodivergence [neurodivergence is when a person's brain learns, processes and/or behaves differently from what is 'typical'] and asking how God was glorified in it. My Creator's thoughts about my visible makeup seemed clear. (In fact, after this recent surgery, I have never been more grateful for a Saviour with "glorious wounds.") Yet I could not begin to fathom how that which cannot be seen, except in a "bad" way, fit into His plan. The answer I received was this: "So you can learn to rely totally on Me, be close to Me, and look for Me in everything."
In high school, a loved one recommended that I imagine the Lord present with me – actually next to me as I navigated busy school hallways, relationships, and the balancing acts that all young people learn to perform. The idea used to make me roll my eyes so hard they might have stuck. Still, her words must have made some mark on my heart. "Jesus isn't going to make you run to catch up with Him. He is going to walk and run with you, at your speed," she said.
Now, when I am having a "bad brain day" – anxious, stressed, distracted, and sensory sensitivities in overdrive – I need to know the Lord is present and close, and I have no problem asking Him to make it obvious! When my brain "misbehaves," I see my self-reliance and desire for absolute independence for the sham it is. In those moments, He protects me, keeps me present, unselfish, unafraid and grounded. He helps me to look outside of myself and to love others well. He comes through, always.
For more practical guidance on this topic, check out Life Together, a resource produced by the Evangelical Fellowship of Canada. It contains articles and discussion questions that can help you and the Christians around you understand the importance of including people with disabilities in church communities, what ableism is and why it matters, and how we can respond to current shortcomings and injustices.